The human singing voice is a unique combination of physical and mental abilities: the physical ability with which you are born and the mental ability to exert control on and artistry with your physical gifts. Although some people are born knowing how to sing with a full and beautiful sound, most people need to refine their gifts, even if you are exceptionally talented.
There are many styles heard in recorded music that result from the efforts of the sound engineer as much as from the skills, vocal gifts, and passion of the singer. It is vital for singers to understand the physical limits of their voices as well as the cost of trying to reproduce in live singing what is produced electronically. It is important to understand the way that your voice works and what you can do with what you have.
It is also important to understand the differences between style and vocalism. Most medical professionals who deal with voice feel that classical singing styles are the healthiest and least likely to damage your voice. If I ask you to learn a song in classical or legit style, it's not a criticism of your style, just a means for you to learn control of your instrument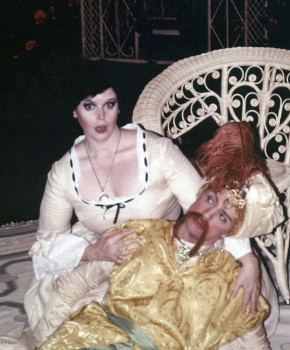 It's me back in the day as Fiordiligi with my favorite tenor David McGukin as Ferrando in Cosi fan tutte. David was always my favorite tenor because he is taller than I am -- at 5'6" I'm enormously tall -- at least in Theater terms.